About Us
A Family Law & Criminal Defense Attorney Working to Defend Your Rights
LawFirmOcala.com is led by Jerrod Williams, an Army Combat Veteran, and attorney who is focused on defending your rights and helping you get the best possible outcome for your case. His firm provides a wide array of legal services and defense for clients in the areas of: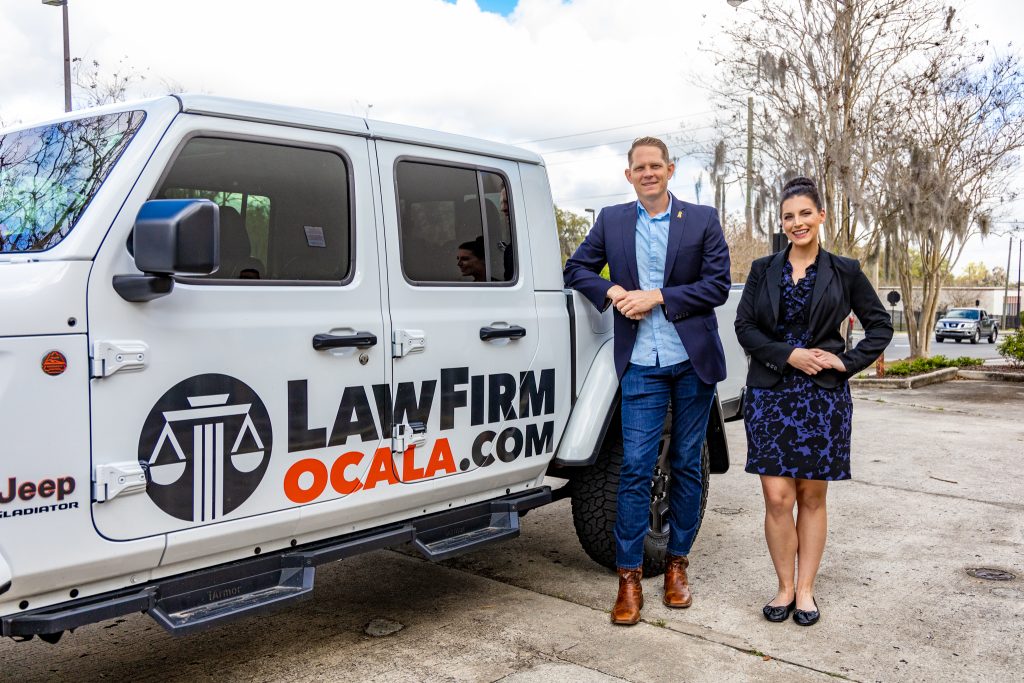 About Attorney Jerrod Williams
As an Ocala criminal defense lawyer committed to protecting his clients' constitutional rights, Attorney Jerrod Williams is a dedicated legal professional who can protect your future. Jerrod served in the U.S. Army as an Officer, during which time he served in combat for Operation Iraqi Freedom from 2008 to 2009. He takes seriously the constitutional right to freedom and liberty, and that is why he fights for the rights of the criminally accused. He believes if our constitutional rights are not defended, we as a society cease to exist.
With professional experience previously representing a Fortune 500 company, Jerrod has experience building cases that protect his clients' interests and help them obtain favorable outcomes according to their needs. He previously taught legal writing and oral advocacy at Florida Coastal School of Law. His commitment has earned him a reputation as a reliable criminal defense lawyer.
Jerrod has received advanced level training from the American Association of Premier DUI Attorneys on how to analyze Drug Recognition Expert (DRE) cases. Read more about this accomplishment.
Activities & Affiliations
American Association of Premier DUI Attorneys
National Association of Criminal Defense Lawyers, Member
Florida Association of Criminal Defense Lawyers, Member
Marion County Association of Criminal Defense Lawyers, Vice President and Past Treasurer
Forty & Eight Veterans Organization, Member
Golden Key International Honour Society, Member
Phi Delta Phi, Member
Delta Mu Delta, Member
Trinity Baptist Church, Member, Deacon, Orchestra Member, Children's Church Volunteer, Group Leader & Teacher – College & Career
Top 40 Under 40 Criminal Defense Trial Lawyers – National Trial Lawyers Association
Top 100 Criminal Defense Trial Lawyers – National Trial Lawyers Association
Admissions
Bar & Court Admission Florida
All Florida state courts
Federal District Court for the Middle District of Florida
"I am a Christian and a member of a Bible-believing congregation at Trinity Baptist Church in Ocala. I believe that I am imperfect but for Christ and know my Savior loves me unconditionally. I place my trust in the Lord to provide for me and my family. I believe God has blessed me with certain skills that culminate with my ability to advocate for others. I am here to serve and inspire others in all that I do."
About Attorney Lee Fairchild
Highly skilled family law and criminal defense attorney, Lee Fairchild, was born in Melbourne, FL. She attended Burnett Honors College at the University of Central Florida for her Bachelors in Biology, finishing in three years. She then attended Florida State University College of Law for her J.D.
Lee spent nearly seven years working tirelessly as a Public Defender in the 18th Judicial Circuit, trying over 50 cases to verdict in both the Circuit and County courts. As a skilled and aggressive litigator, she has litigated over a thousand criminal defense cases, has successfully negotiated favorable dispositions for her clients, and brings a great deal of trial experience to the firm. Additionally, Lee has argued hundreds of motions and has used her experience to obtain favorable rulings and case dismissals in Florida County and Circuit Courts.
Outside of the courtroom, Lee enjoys eventing her horses, running marathons and spending time with her family in Ocala.
Contact Our Firm for a Free Consultation
Schedule a free consultation and tell LawFirmOcala.com your story. Call (352) 390-2693 or fill out our online form and we will get back to you as quickly as possible.